Case studie:
Optronica – Eqeep
Industrie
Service organisatie
Activiteiten
Optronica Service BV is een onafhankelijke serviceorganisatie die zich richt op oogheelkundige apparatuur, waaronder lasers, microscopen en diagnostische apparatuur. Diensten op het gebied van onderhoud (preventief en correctief), installaties, verhuizingen, IT-ondersteuning en training & advies worden verleend. De technische medewerkers beschikken over ruime ervaring en vakbekwaamheid. Optronica Service biedt haar diensten aan zorginstellingen in Nederland. De directeur van Optronica Service is Leo van Rij. Op dit moment heeft Optronica ongeveer twintig medewerkers in dienst, die allemaal gebruik maken van de IFS FSM-software.
Kiest voor
FSM backoffice met contractbeheer, klantenbeheer, planning, dispatching en integratie met AFAS door Eqeep.
Case Study Applikon
Delen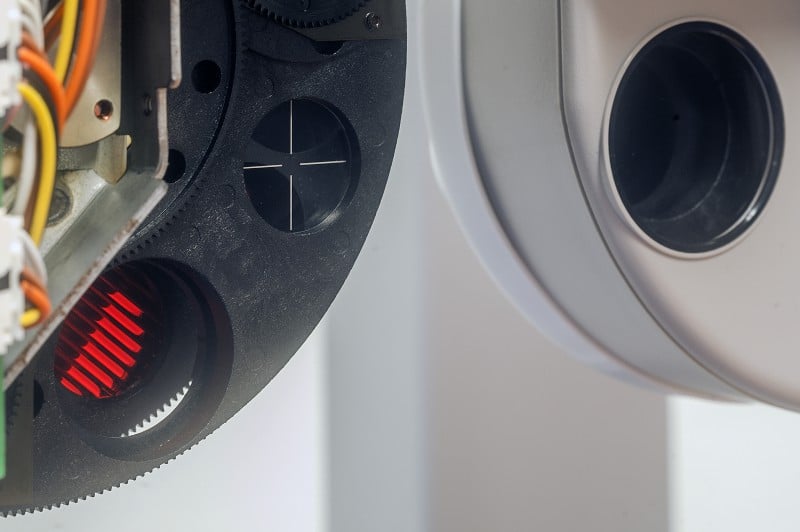 Case:

wat is de situatie?

Gezondheidsautoriteiten hebben richtlijnen voor het gebruik van medische hulpmiddelen in de gezondheidszorg. Het onderhoud van medische apparatuur is belangrijk voor het gebruik van medische hulpmiddelen. Zorgautoriteiten voeren formele kwaliteitscontroles uit op de processen die zorginstellingen hebben voor het gebruik van medische hulpmiddelen. Aan de andere kant zetten de beperkte budgetten de instellingen onder druk om te kiezen voor kwalitatief hoogwaardige dienstverlenende organisaties om de kwaliteitsuitdagingen aan te gaan.

Voor de groei van Optronica was het noodzakelijk om een service management systeem te hebben, dat de vraag van en tegelijkertijd een efficiënte en effectieve externe service organisatie ondersteunt. Vanaf het eerste moment was het duidelijk dat de IFS-software van grote waarde kan zijn voor Optronica.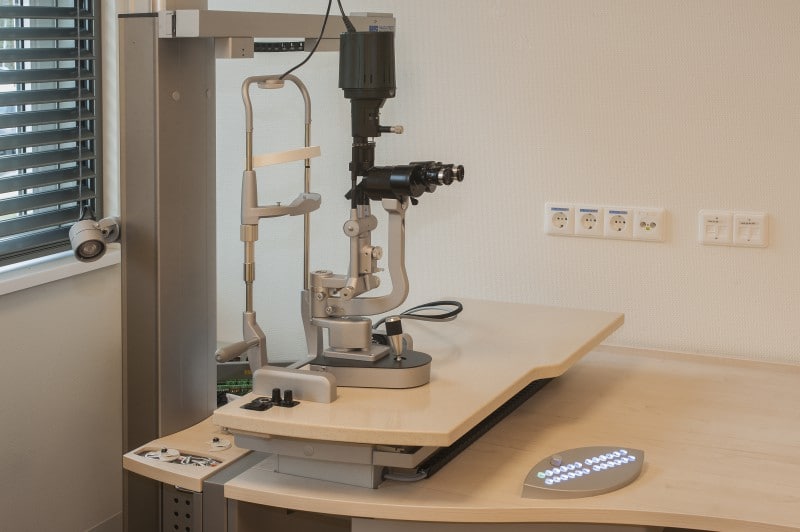 Eisen:

waar moet het FSM systeem aan voldoen?

Het bewaken van overeengekomen serviceniveaus met klanten, een vloeiend plannings- en servicecontractproces en een mobiele oplossing voor technici waren de belangrijkste vereisten voor Optronica voor het FSM systeem. Het systeem moet niet alleen de technici ondersteunen in hun dagelijkse activiteiten, maar ook de basis vormen voor de groei van het dienstenaanbod van Optronica in de markt. Het systeem moet het werk van individuele geserialiseerde apparatuur op alle gebieden ondersteunen.

In de zoektocht van Optronica naar een systeem dat alle bedrijfsuitdagingen ondersteunt, heeft FSM van IFS laten zien dat het een zeer rijke functionaliteit is die op alle vlakken voldoet aan de eisen. Tegelijkertijd is FSM een zeer flexibel en eenvoudig te gebruiken systeem. Met business rules kon het systeem worden aangepast aan de behoeften van Optronica. De focus van IFS op het serviceproces was een andere reden voor Optronica om te kiezen voor FSM. De implementatiepartner Eqeep heeft de kennis om niet alleen te implementeren maar ook om te ondersteunen bij het ontwerp en de inrichting van het systeem. De combinatie van IFS en Eqeep heeft bewezen van grote waarde te zijn voor Optronica.
Resultaat:

wat heeft de implementatie opgeleverd?

Optronica beheert de FSM-back-office die contractbeheer, klantenbeheer, planning en verzending, preventief onderhoud en break fix-processen omvat. Zij gebruiken het logistieke deel van FSM voor het voorraadbeheer en maken gebruik van de mobiele applicatie van FSM op Android en Windows. Daarnaast gebruiken ze FSM connect voor de integratie met hun ERP-systeem (AFAS-software).

FSM ondersteunt de agile werkwijze met zeer flexibele en krachtige configuratiemogelijkheden. Optronica's eisen kunnen allemaal binnen de standaardoplossing worden vervuld. Er zijn dus geen aanpassingen nodig. Optronica heeft hun gehele architectuur geherstructureerd in de manier waarop klanten, contracten en activa worden gebruikt. Het duurde ongeveer vier maanden om Field Service Management van IFS te implementeren, het vorige systeem te migreren en het FSM-systeem te integreren met het huidige ERP-systeem.

De samenwerking met Eqeep heeft Optronica de voordelen opgeleverd van een kleinere klantgerichte implementatiepartner in combinatie met de kracht en rijke functionaliteit van FSM. De kennis van de servicebusiness die de business consultants van Eqeep hebben, was van waarde voor Optronica door een ontwerp van het systeem te definiëren dat perfect aansluit bij de gewenste workflows.

De gebruikers van FSM (medewerkers) waren zeer snel gewend aan het systeem, vanwege de flexibele en eenvoudig te gebruiken interface. Een aantal activiteiten die voorheen handmatig werden uitgevoerd, worden nu automatisch uitgevoerd door FSM. De efficiëntie die FSM heeft geleverd, maakte het voor Optronica mogelijk om het bedrijf te laten groeien zonder dat de personeelsbezetting moest worden vergroot. Optronica heeft inzicht gekregen in de prestaties van individuele technici in het veld. Klanten waardeerden de professionele rapporten die automatisch uit FMS worden verzonden nadat een technicus zijn werk heeft gedaan.
Ervaring:
hoe verliep de samenwerking met Eqeep?
De implementatie van FSM werd geleid door de FSM-partner in Nederland; Eqeep Consulting B.V. De business consultants van Eqeep hebben ervaring met diverse dienstverlenende bedrijven in verschillende branches. Deze ervaring bleek van grote waarde te zijn bij het ontwerp en de inrichting van het systeem. De focus op de dienstensector maakte het gemakkelijk om de verschillende processen te bespreken. Een projectmanager van Eqeep begeleidde Optronica door de verschillende stappen binnen het project en stuurde de aangestelde resources van Eqeep.
Op de achtergrond toonden andere medewerkers van Eqeep een enorme inzet om tot een succesvolle implementatie te komen. Aan de verzoeken van Optronica is in korte tijd voldaan, niet alleen tijdens de implementatie, maar zeker ook na de oplevering. De vreugde en trots van Eqeep was te voelen om een kwaliteitssysteem te leveren. Soms vroeg Eqeep om ondersteuning van IFS, de respons was snel en adequaat. De samenwerking tussen IFS en Eqeep was goed!
Toekomst:

wat staat er nog op de planning?

FSM is de ruggengraat van Optronica geworden. Zonder FSM zou Optronica minder rendabel en klaar voor de toekomst zijn. Het komende jaar zal Optronica meer functionaliteiten van FSM implementeren die het werk van de technici ondersteunen en tegelijkertijd voldoen aan de toenemende vraag van klanten naar rapporten en documentatie van de uitgevoerde werkzaamheden. De onderzoeksmethodologie in FSM zal de eerste stap zijn. De functionaliteit 'Oplossingen' binnen FSM zal de technici helpen om foutoproepen efficiënter aan te pakken door een relevante geschiedenis van mogelijke oplossingen voor foutoproepen te bieden. Dit is ook een ontwikkeling voor het komende jaar. Het toenemende aantal FSM-implementaties is ook een rendement van de investering. Voorbeelden van workflows kunnen door de business consultants van Eqeep gedeeld worden met Optronica.
Wilt u meer informatie of weten wat Eqeep voor u kan doen?
Compleet & zorgeloos IFS-applicatiebeheer Functioneel Applicatiebeheer Onze deskundige servicedesk staat voor u klaar om 2e en 3e lijns incidenten op te lossen, of wijzigingen aan te brengen in de bestaande applicatie op basis van uw behoeften. En of u nu kiest voor een serviceovereenkomst met SLA die volledig op maat gemaakt is, of voor een...
Meer lezen